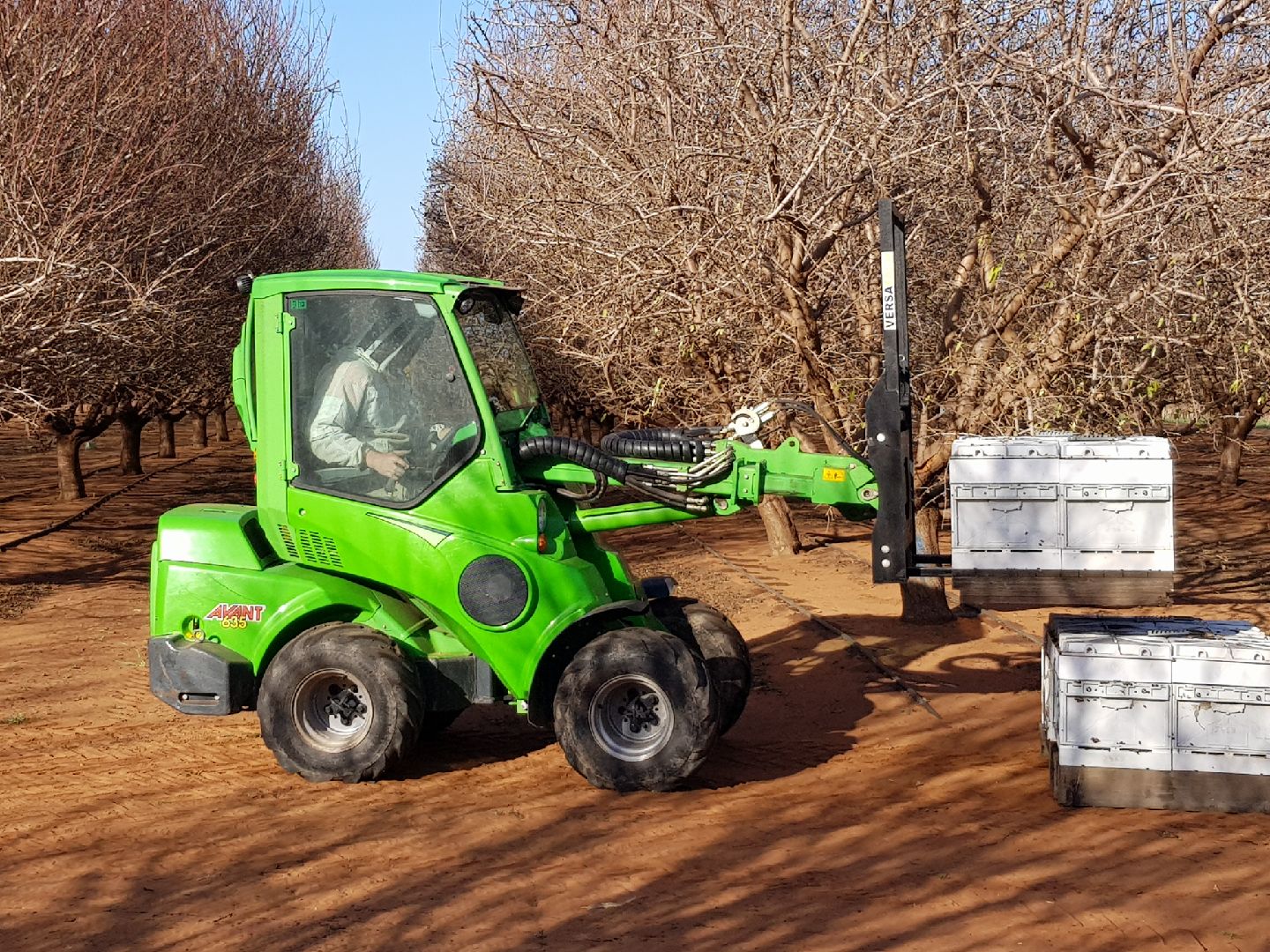 Beekeeping
The Best Loader On The Market For Beekeepers
Apiarists have long struggled with the manual labour that comes with the bee keeping industry. When you need to move multiple 480 kilogram pallets quickly and efficiently, having the right machine for the job is essential.
Avant BeePro loaders are designed to enable operators to proactively increase efficiency and versatility without increasing staff or responsibilities, while simultaneously improving operator comfort and work quality. The size of the loader (models include 400, 500 and 600 series) allows it to be parked horizontally on the back of the truck with the forks still attached without reducing valuable tray space. Avant BeePro are the best loaders for beekeepers on the Australian market.
Avant BeePro targets visibility and efficiency, lift capacity and power, offering a range of attachments to suit any logistics job. With the telescopic boom, the loaders power up tp 1400kg lift capacity and with a lifting height of up to 3 meters high. In addition, the unique articulated chassis allows operators to move across a variety of terrain without damaging them, making it perfect for sensitive areas such as National Parks and farmers properties. With over 190 attachments and optional cab fittings such as the fully enclosed A/C cabin, Avant will help you do more with very little physical effort.
Despite the increase in power, comfort and versatility Avant don't compromise on safety. From the load sensor system which provides an audible warning if the rear wheels are about to lift off the ground to the Avant quick hitch system allowing easy, safe and fast attachment coupling, the Avant range maintains both functionality and aesthetics as well as providing increased opportunity for the operator to respond to machine issues.
Why Avant?
Ability to load the truck from one side using telescopic boom
Park sideways across your truck with pallet forks on, including the 523, 528, 530, 630, 635, 640 loaders
Option of deluxe cabin with air conditioning
Huge lifting capacity up to 1400kg
Reduces operating costs
Save time and man power
Easy to access and operate
All terrain 4wd with outstanding stability
Over 190 attachments available
Low tare weight
Compact dimensions
18 different models ranging from 20hp to 57hp
Telescopic boom
25 years in Australia
Reliability
Increases productivity
New OptiDrive System: high efficiency, hydraulic system
European manufactured, Australian service
4 Wheel Drive
What BeeKeepers are saying:
"The Avant 635 Beekeeper has greatly improved the efficiency of our operation. Loading and Unloading the truck and dog trailer load times have improved and so has the loading and unloading the machine procedure. The forks are folded quickly and left on the machine and the new wheel mounted tie down points work brilliantly for quickly restraining the machine on the truck. The lift capacity is also impressive for a machine which is so compact" says Rick Joyce, Managing Director, Australian Honey Group.
Contact Us